In 2007, a trend began that would soon be recognized as a once-in-a-century transformation in the way business is transacted: from buying products to subscribing to services. We call this new business environment the "subscription economy."
That was written in 2105 by the author of the book "SUBSCRIBED: Why the Subscription Model Will be Your Company's Future — and What to Do About It."
1733
London
Painter William Hogarth was selling subscriptions:
The subscription for the prints after them began in late 1733, but Hogarth delayed publication until 25 June 1735, the day the Engravers' Copyright Act became law. Even so, pirated copies had already appeared by that time. The set cost two guineas, but Hogarth had also a smaller and cheaper set, copied by Thomas Bakewell and costing 2s 6d, published soon after.
WHAT THIS MEANS FOR YOU
Choose your pricing methods and tools based on your context and objectives, not based on what some people say is the newest, brightest, shiniest.
Start from first principles, not from what others are doing.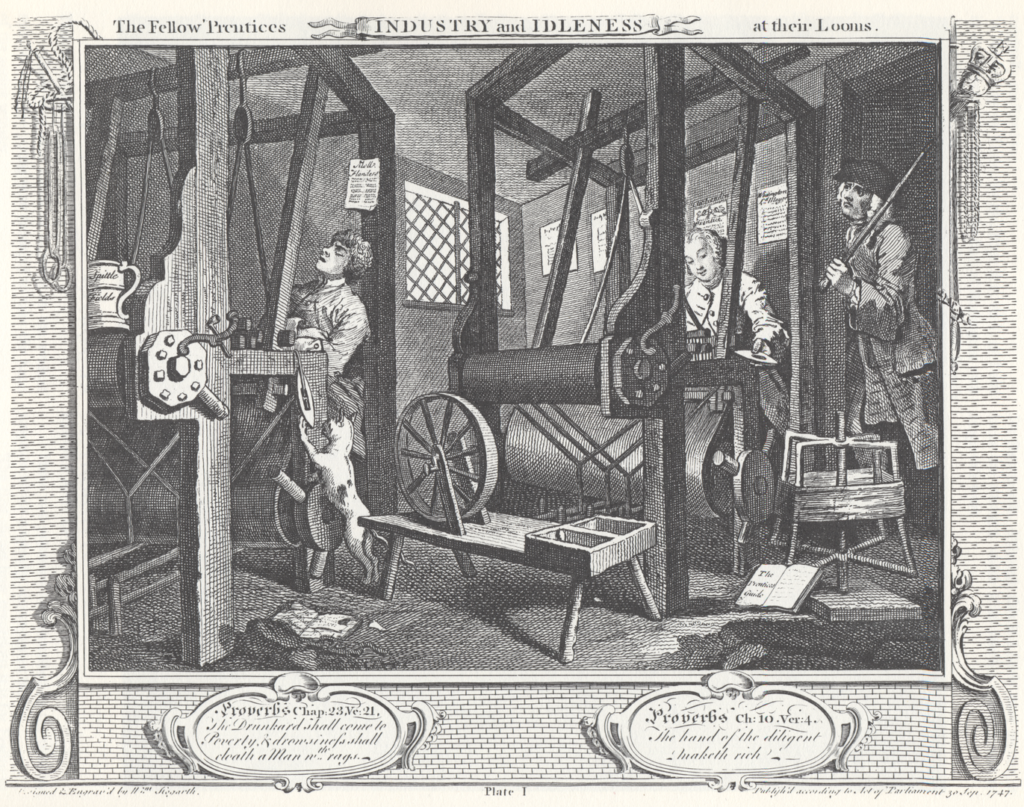 Industry and Idleness Plate 1, The Fellow 'Prentices at their Looms, by William Hogarth
Sources
'A Rake's Progress (plate 8)', William Hogarth, 1735–63 | Tate
THE SUBSCRIPTION ECONOMY: A BUSINESS TRANSFORMATION | by Tien Tzuo | Medium
Read More
William Hogarth (1697 – 1764) | National Gallery, LondonWilliam Hogarth – Wikipedia